We get to the heart of it on ANATOMY OF MURDER.
ANATOMY OF MURDER is a weekly true crime podcast examining homicide cases and paths to justice for the victims. Former New York City homicide prosecutor and host of Investigation Discovery's True Conviction, Anna-Sigga Nicolazzi, teams up with Emmy award-winning investigative journalist, and former Deputy Sheriff Scott Weinberger, to take listeners behind the scenes, for an insider's perspective of compelling homicide cases from around the country. In every episode, listeners will also hear and gain insight from a victim's family member, the prosecutor, or a member of law enforcement directly involved in the investigation.
The Episodes
Little Girl Turned Sleuth
Loretta Jones

A 4-year-old girl finds her single mom murdered. 46 years later, that same little girl helped catch the killer.
True or False?
Ron Stovall

A shooter ambushes a young father in front of his home. The man in custody confesses, almost too easily. What will investigators find as they press on for the truth?
*Photos courtesy of the Panama Beach Police Department
I Wish You'd Burn
Katie Hamlin

Let's stroll down the hallways of high-school and adolescent romance. But teenage drama turns deadly when a 15-year-old-girl disappears after a night out with friends.
The Evil That Lurks
Nikia Gilbreth and 'Sheila'

Two women: one dead and the other endured the unthinkable. This is a case that we lost sleep over.
Desert of Death
Desiree Wheatley

When young women started to disappear in El Paso, TX, one mother put the community in motion to stop a serial killer before he struck again.
Military, Secrets and Lies
David Turenne

Murder, suicide and an investigation that spanned over 2,000 miles.
*Photos courtesy of the Royal Canadian Air Force and Associated Press. 
You've Got Mail
Cari Farver

A young woman disappeared, but thousands of emails and texts from her continued to litter the inbox of the last man in her life. But her mother says all along, it's not her. Stalker or Victim?
*Photos courtesy of the Iowa Department of Public Safety.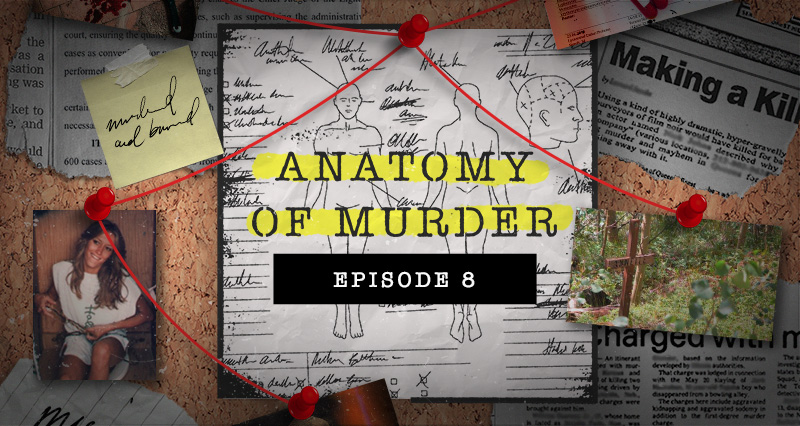 Murder in the Mountains
Bobbie Jo Oberholtzer & Annette Schnee

A young woman is murdered in the mountains of Breckenridge, Colorado. And the case still looms over this ski town.
A Single Drop of Blood
Brittani Marcell

A woman is viciously attacked in her home, leading investigators on a desperate search for answers. Could a small piece of glass hold the key?
*Photos courtesy of the Marcell Family.
What a Long, Strange Trip It's Been (Part 1)
MaryJane Marquardt, Marguerita Ruiz & Hope Wells

Chippewa Falls, Wisconsin. A wife is found dead in the garage by her husband. The trial for her murder takes an unexpected turn and leads a young prosecutor on a virtual road-trip.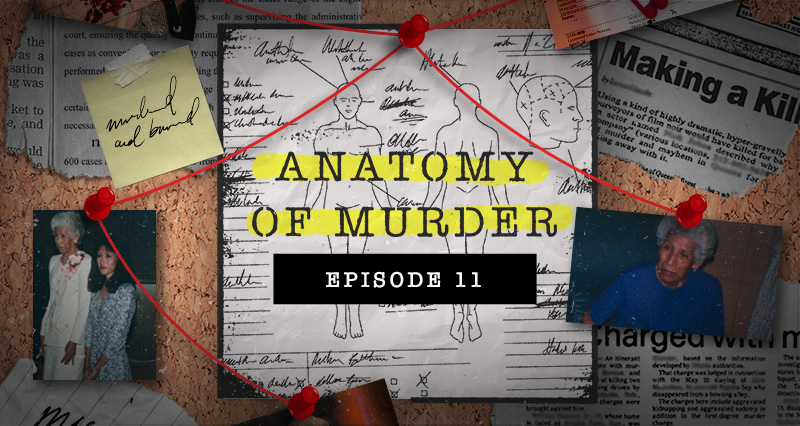 What a Long, Strange Trip It's Been (Part 2)
MaryJane Marquardt, Marguerita Ruiz & Hope Wells

Chippewa Falls, Wisconsin. A wife is found dead in the garage by her husband. The trial for her murder takes an unexpected turn and leads a young prosecutor on a virtual road-trip.
*Photos courtesy of the Ruiz Family.
Where's Tracey?
Tracey Brazzel & Patti Berry

Cars, blood and broken glass. Two young women missing. One found. One not. 39 potential suspects widdled down to one.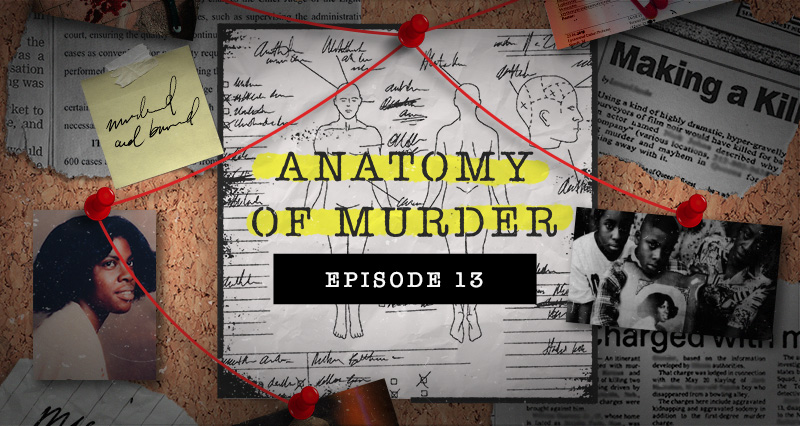 Who Murdered Angela?
Angela Savage

A young mom and her 6-month-old disappear in the middle of the day. A package left on the porch answers one question but there are still many more. Would baby clothes be a key?
We Leave You Our Deaths
Tanji Jackson, Tamika Black & Mishann Chinn

3 young women, all friends, found dead in a park. A license plate, a ruse, and a federal sting.
*Photos courtesy of The Washington Post.
A Deal to Die For
Cathy Nelson and Chuck Russell

A specialty car and motorcycle loving couple disappear. Did they take off for life on the road or did their disappearance signify something much darker?
Top Down Drivng the Highway
Jamie Bowie 

Off to LA in a VW Bug. In pursuit of her dream, a young woman heads from Oklahoma to LA, driving her blue convertible Bug. Will it be that very same car that will later be needed to help solve her murder?
*Photos courtesy of Riverside County Courts Exhibits
The Hosts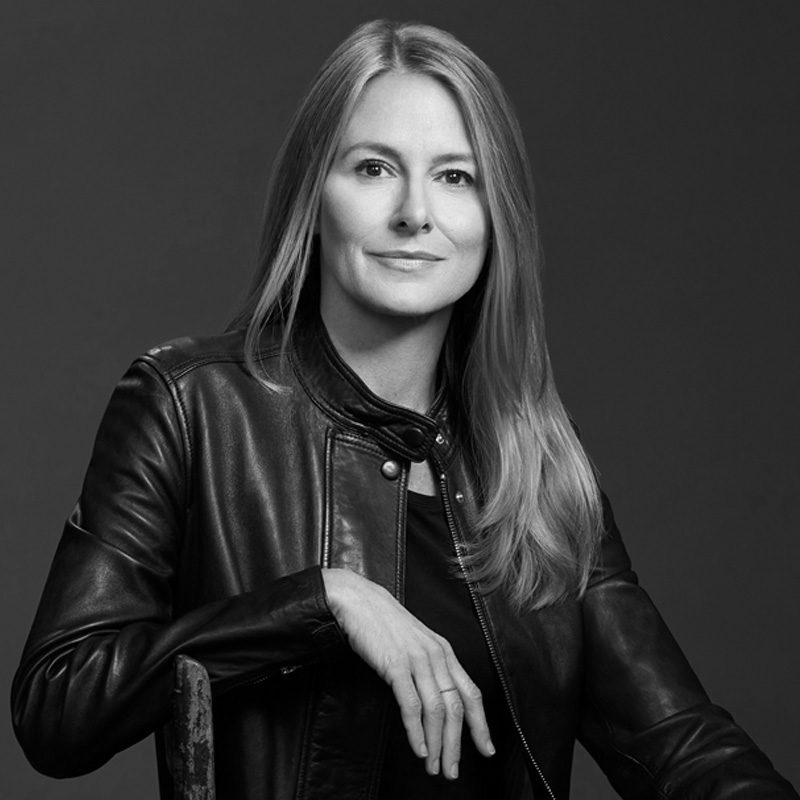 Anna-Sigga Nicolazzi
Anna-Sigga is a career homicide prosecutor. She spent 21 years (1995 – 2017) at the Brooklyn District Attorney's Office, in New York, the last 16 of which were in the office's Homicide Bureau, where she served as Chief of Trials. Specializing in multiple defendant, double-jury and other complex cases, Anna-Sigga has worked on hundreds of investigations and tried well over 50 felonies, 35 of those being homicides.
Currently, Anna-Sigga is the television host and Co-EP of the series, True Conviction, which is currently in production for its 3rd season on Investigation Discovery. She has appeared frequently as a legal analyst on many of the national television networks and also lectures and teaches nationally.
*Photo Courtesy of Discovery Communications, LLC.
Scott Weinberger
Scott has spent his career focused on crime. He is a three-time Emmy-award winning Investigative Journalist, previously at WNBC-TV and WCBS-TV in New York. Before that, he served for close to a decade in law enforcement in Florida. He is currently CEO and Executive Producer at Weinberger Media, which he founded in 2007 to create unique content for television. Weinberger Media specializes in producing and developing non-scripted television programming that brings viewers into the world of crime, investigations, police and the judicial system.
Best known for creating and launching On the Case with Paula Zahn, the highly popular series is now celebrating its 21st season on Investigation Discovery and is close to a record 300 episodes. His company also produces the successful series True Conviction, now going into its 3rd season, also on Investigation Discovery.